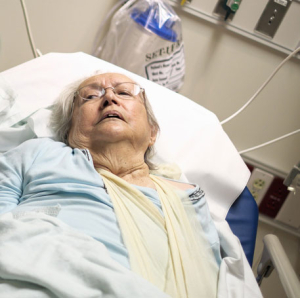 Your Nursing Home Abuse and Neglect Lawyer in South Carolina
If your loved ones have suffered nursing home abuse or neglect at the hands of their caretaker or employees of a hospital, nursing home or assisted care facility, Jimmy King and the KING LAW FIRM, PC, will offer the legal help you need to right these wrongs, whether physical or emotional. We will stand by your side through this difficult and emotional process with resilience and compassion for you and your loved ones.
At the KING LAW FIRM, PC, our experience with nursing home neglect and abuse cases allow us to know the next steps to take so we can hold the responsible individuals, organizations and/or facilities to the right standards. Consult with us today to learn how our team, dedicated to cases involving nursing home neglect and abuse, can help you and your family. We are passionate about making sure that our loved ones are respected and cared for in a dignified and respectful environment. We will offer the highest level of representation you deserve.
At KING LAW FIRM, PC, our team is available to handle any type of nursing home abuse or neglect case, including those related to:
• Death or serious injury
• Heavy or constant sedation of the patient
• Pressure sores (pressure ulcers, bedsores and decubitus ulcers)
• Medication errors (wrong medicine, failure to provide medicine, wrong dosage)
• Falls from beds or wheelchairs
• Malnutrition or dehydration
• Pneumonia
• Broken bones
• Physical or sexual abuse
• Emotional abuse or general neglect
We want to work with you to hold service and medical care professionals accountable for negligence, abuse and/or errors. Your case could make the difference for not only you and your family, but for future patients at risk of mistreatment by negligent service and health care providers.
We are committed to you and your loved ones throughout this trying time. We will also listen to your concerns so we can work to maximize the benefits you and your loved ones deserve. Jimmy King will provide the most sincere and personalized representation possible in cases of abuse and neglect.
Mr. King is a member of the distinguished Million Dollar Advocates Forum and the Multi-Million Dollar Advocates Forum, which are awarded to attorneys who have successfully handled cases with million dollar and multi-million dollar settlement results.
We accept cases on a contingent fee basis, which means that attorney fees are collected only if we secure compensation for you and your loved ones. We have a long list of happy and satisfied clients and we would welcome the opportunity to talk with you about the specifics of your case.
Contact Us for a Free Consultation and Case Evaluation
To learn or suspect that someone who is dependent on you to advocate and care for them, has been abused or neglected is one of the most difficult situations to find yourself involved with. You have a powerful responsibility to report, investigate and challenge the offenders to stop the neglect and abuse immediately. In addition, your loved one may be entitled to financial compensation for the pain and suffering they have experienced as a result of the abuse and negligence. To discuss your personal situation with an experienced attorney, please call the KING LAW FIRM, PC at 864-225-9155 or Toll-Free at 1-888-827-9155. We will provide personal service, professional counsel and experienced solutions to each of our clients throughout the state of South Carolina.