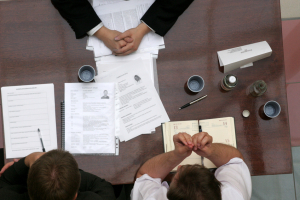 Jimmy King has the distinction of serving as a certified civil mediator and arbitrator in the state of South Carolina. In this capacity, he has assisted other lawyers and their clients in resolving hundreds of cases.
Mediation of civil litigation and workers' compensation cases has proven to be very efficient and effective in eliminating some of the backlog plaguing our court system. It is an excellent way to resolve disputes and allow matters to be concluded without costly and protracted litigation. Our mediation practice is available state wide and our Anderson office location is convenient for attorneys in the upstate of South Carolina.
Answering Your Mediation and Arbitration FAQ's

Please call Jimmy King and the KING LAW FIRM, PC at 864-225-9155 or Toll-Free at 1-888-827-9155 to schedule a mediation or arbitration.