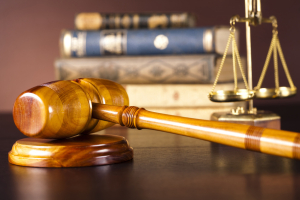 Our Commitment to Provide Quality Representation
Rarely do businesses and individuals enter an agreement and expect it to escalate to a dispute; however, circumstances can change and conflict may arise. Civil litigation is a legal dispute between two or more parties that seek money damages or specific performance rather than criminal sanctions. A lawyer who specializes in civil litigation is known as a "litigator" or "trial lawyer." Lawyers who practice civil litigation represent parties in trials, hearings, arbitrations and mediations before administrative agencies, and federal, state and local courts.
Litigation Lifecycle
Civil litigation can be divided into seven stages: investigation, pleadings, discovery, pre-trial, trial, settlement and appeal. Not every lawsuit passes through each stage of litigation; most lawsuits are settled prior to trial and many cases that reach a trial verdict are not appealed.
The lifespan of a lawsuit can range from several months to several years. Complex civil litigation often takes years to pass from pre-suit investigation through trial/settlement.
Discovery is the longest and most labor-intensive stage of civil litigation. Contrary to the image portrayed by television, civil litigators spend little time in trial; most time is devoted to the discovery stage of litigation.
South Carolina Law sets strict limits on the amount of time you have to settle your case or file a lawsuit. It is advisable that you consult with an experienced attorney as soon as possible.
Jimmy King has the legal experience and excellent professional skill to help you through each step of the intricate civil litigation process to meet your dispute resolution needs.
With more than 37 years of civil litigation experience and as a Certified Civil Court Mediator and a Certified Civil Court Arbitrator, Jimmy King has the tact and experience to help you move toward a positive resolution in a civil litigation case.
The KING LAW FIRM, PC, represents a wide range of clients with various legal needs. These clients include individuals, as well as businesses.
We accept many cases on a contingent fee basis, which means that attorney fees are collected only if we secure compensation for you and your loved ones. We have a long list of happy and satisfied clients and we would welcome the opportunity to talk with you about the specifics of your case.
Mr. King is honored to be a member of the distinguished Million Dollar Advocates Forum and the Multi-Million Dollar Advocates Forum, which are afforded to attorneys who have successfully handled cases with million dollar and multi-million dollar results.
Contact Us for a Free Consultation with a Lawyer
For a free consultation to get personalized answers to your questions, contact the KING LAW FIRM, PC by calling us at 864-225-9155 or Toll-Free at 1-888-827-9155 or by filling out a contact form below. We represent clients throughout the state of South Carolina.