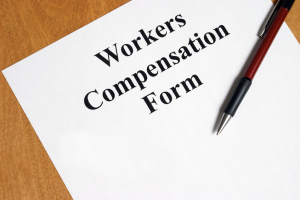 Jimmy R. King – Your Workers' Compensation Attorney in South Carolina.
At the KING LAW FIRM, PC, we understand that getting hurt on the job can be painful and costly, and navigating through the process of workers' compensation claims can prove to be a frustrating and complex process. Jimmy King is dedicated to representing you and he will work tirelessly to maximize the medical care, rehabilitation services, and replacement income you may be entitled to as a result of your on-the-job injury.
If you have suffered an injury, you may be entitled to compensation benefits by South Carolina's Workers' Compensation laws. You should first report your injury to your supervisor and/or employer and seek medical care and attention as soon as possible.
Next, you should talk with an experienced workers' compensation attorney who can understand your unique situation and help you define the next steps for your case. Mr. King's extensive legal experience representing countless victims of workplace injury accidents ensures that you are in the capable hands of an experienced lawyer who will work tirelessly to ensure your compensation benefit needs are met.
Answering Your Workers' Compensation FAQ's
For your convenience, we have answered some basic workers' compensation questions below. If you have additional questions or concerns, please contact us for a free consultation and case evaluation. Jimmy King, and his outstanding team at the KING LAW FIRM, PC, will answer your questions and discuss the specifics of your case and how we can help you seek benefits and medical treatment for your unique situation.
Free Consultation with a Lawyer
If you value compassion and accountability, please call Jimmy King at the KING LAW FIRM, PC, for a free case evaluation by calling 864-225-9155 or Toll-Free at 1-888-827-9155. Mr. King is a member of the distinguished Million Dollar Advocates Forum and the Multi-Million Dollar Advocates Forum, which are awarded to attorneys who have successfully handled cases with million dollar and multi-million dollar settlement results. We have represented workers' compensation clients with outstanding results throughout the state of South Carolina.
Don't delay — let our proven experience work for you. You need to protect yourself, your health, and your family.